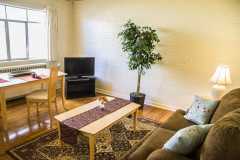 Casa de Luz - Great Apartments in Downtown LA!
Casa de Luz is a complex of beautifully maintained and quiet efficiency apartments in the heart of the business district. SORRY, NO SUMMER Short term...
Los Alamos
$ 845.00 USD
5/29/13

2BR/1BA house / 3.5 BR/2BA house both in Los Alamo
We will soon have avaialble 2 Los alamos houses for rent. Both are located in the Eastern area, near downtown. The 2BR/1BA house is...
Los Alamos
-
7/16/21
$795 rooms for rent; Los Alamos-near LANL (1 mile)
I have one 3000 square foot home with multiple bedrooms (eight in total), and multiple bathrooms (five in total), and washer and dryer. The high...
Los Alamos
$ 795.00 USD
2/4/22
2000 SF 3/2 Home in Santa Fe
Welcome to Casa Roja de Nuevo Mexico!Our home is located minutes from the Santa Fe Plaza, near hospitals, shopping, museums, and with easy access to...
Santa Fe
$ 2,995.00 USD
5/8/22