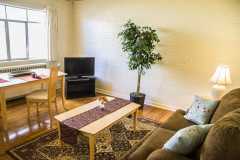 Casa de Luz - Great Apartments in Downtown LA!
Casa de Luz is a complex of beautifully maintained and quiet efficiency apartments in the heart of the business district. SORRY, NO SUMMER Short term...
Los Alamos
$ 845.00 USD
5/29/13

Aspen Apartment - 1 BR / 1BA For Rent
These apartments are on Gold Street, and are conveinient to the laboratory and shopping. These are popular apartments and rent out...
Los Alamos
$ 850.00 USD
4/21/21

3BD 2BTH
3 bedrooms (two bed sets and one office desk)2 bathroomsFenced back yardLarge porchFurnishedStainless steal appliancesLarge roomsCheap utilies...
ESPANOLA
$ 1,250.00 USD
9/15/21

2BR/1BA house / 3.5 BR/2BA house both in Los Alamo
We will soon have avaialble 2 Los alamos houses for rent. Both are located in the Eastern area, near downtown. The 2BR/1BA house is...
Los Alamos
-
7/16/21
$795 rooms for rent; Los Alamos-near LANL (1 mile)
I have one 3000 square foot home with multiple bedrooms (eight in total), and multiple bathrooms (five in total), and washer and dryer. The high...
Los Alamos
$ 795.00 USD
2/4/21