110 Piedra Loop - ESTATE SALE
What an amazing sale! This is definitely one you don't want to miss. Need to furnish your place, add that perfect accent piece, or just...
White Rock
-
9/15/20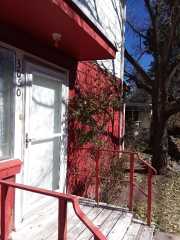 3BR, 2Bath, duplex at 3050 Walnut Street
3 bedroom, 2 bathroom duplex at 3050 Walnut Street near Aspen Elementary school. Recently renovated. Hard-wood floors. Large...
Los Alamos
$ 1,500.00 USD
9/7/20
Short-term Full Furnished 2B1B Suite in Los Alamo
Gov Rate $96 Per Night Short-term Fully Furnished 2 Bed/1Bath 1100ft Executive Suite in Los Alamos, Fenced backyard, Separated entry, and Complete...
Los Alamos
$ 96.00 USD
9/18/20